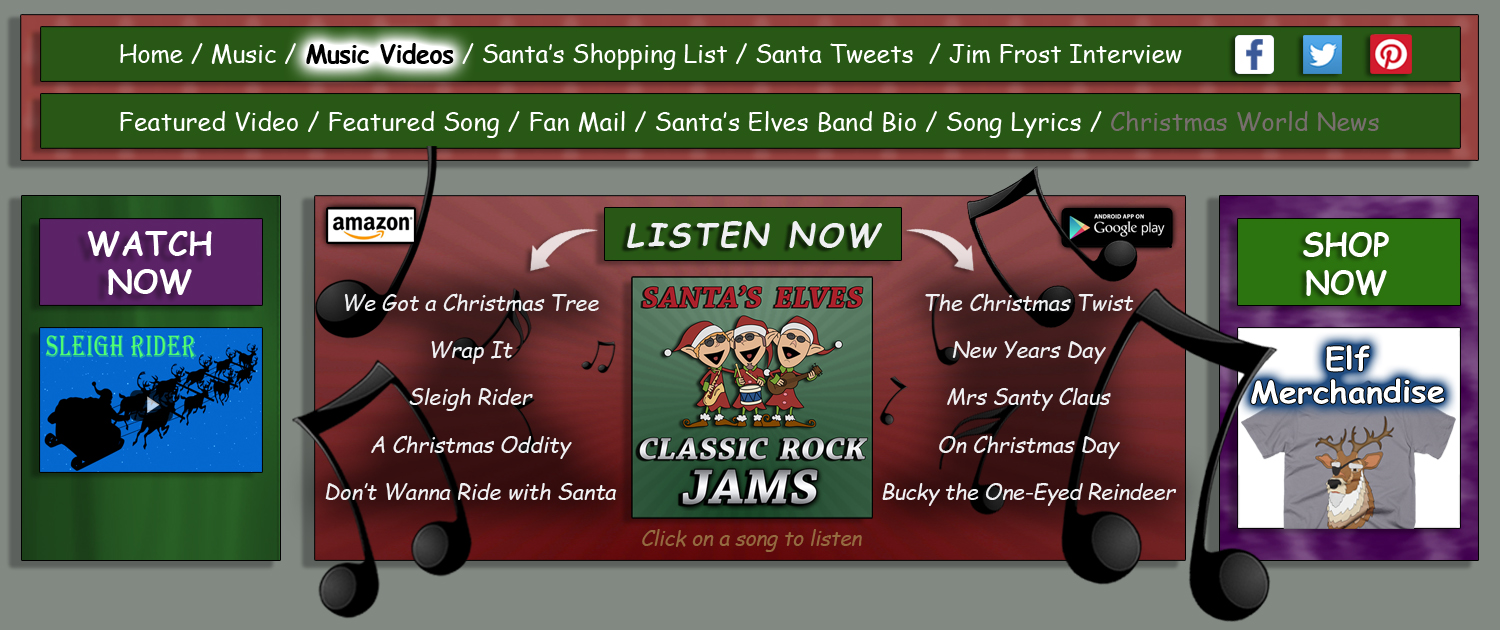 Wrap It
Buying presents is only half of the fun during the holidays, because every gift bought still needs to be lovingly wrapped and tied with a bow. So, why do we always wait to the last minute to get them wrapped? Don't panic! This tune will inspire you to get those scissors snapping and Wrap It!

© 2016 Ticklestone Productions, Inc. All Rights Reserved.
Santa's Elves Classic Rock Jams. Unique Christmas parodies and original Christmas music. Santa approved. Best Christmas gift ever!