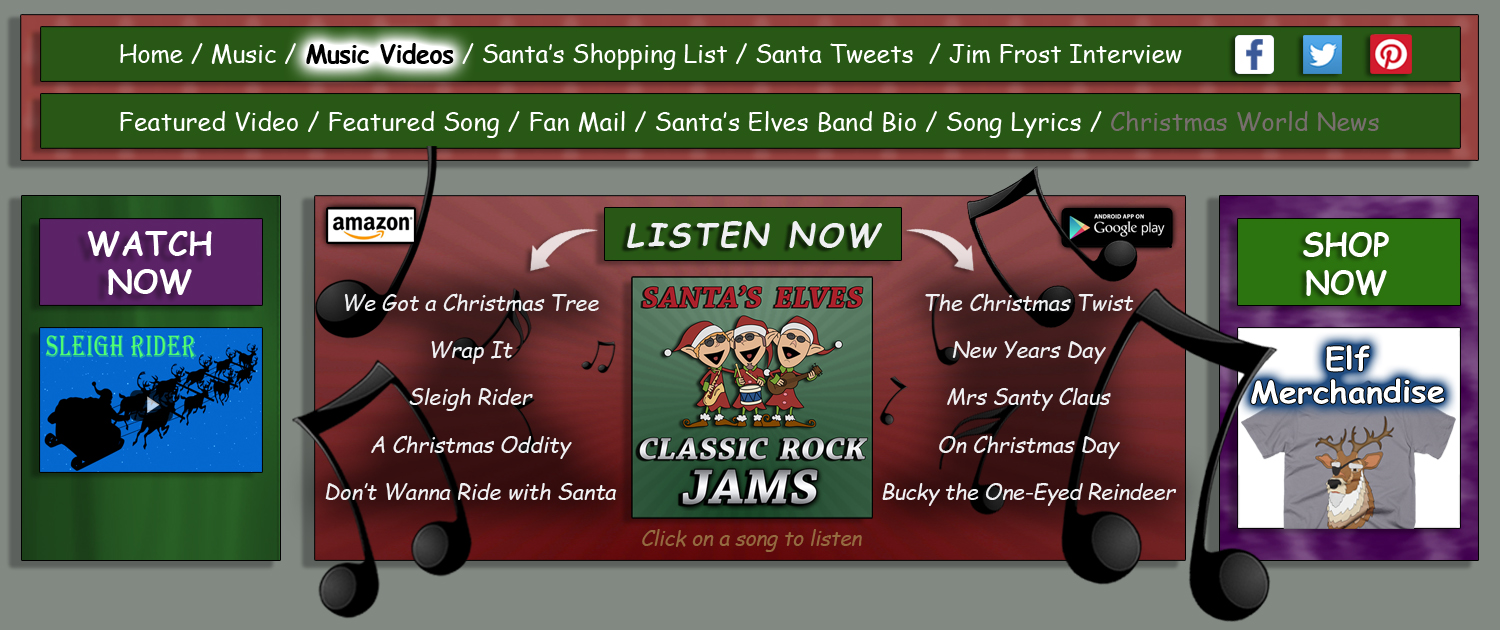 We Got a Christmas Tree
We Got a Christmas Tree is a soulful Christmas parody that will take you back to the 1970's. These Disco Divas really know how to spice up the holidays! Grab some popcorn to string and join them in song as they trim the tree and remind us why we all come together at this most wonderful time of year.

© 2016 Ticklestone Productions, Inc. All Rights Reserved.
Santa's Elves Classic Rock Jams. Unique Christmas parodies and original Christmas music. Santa approved. Best Christmas gift ever!