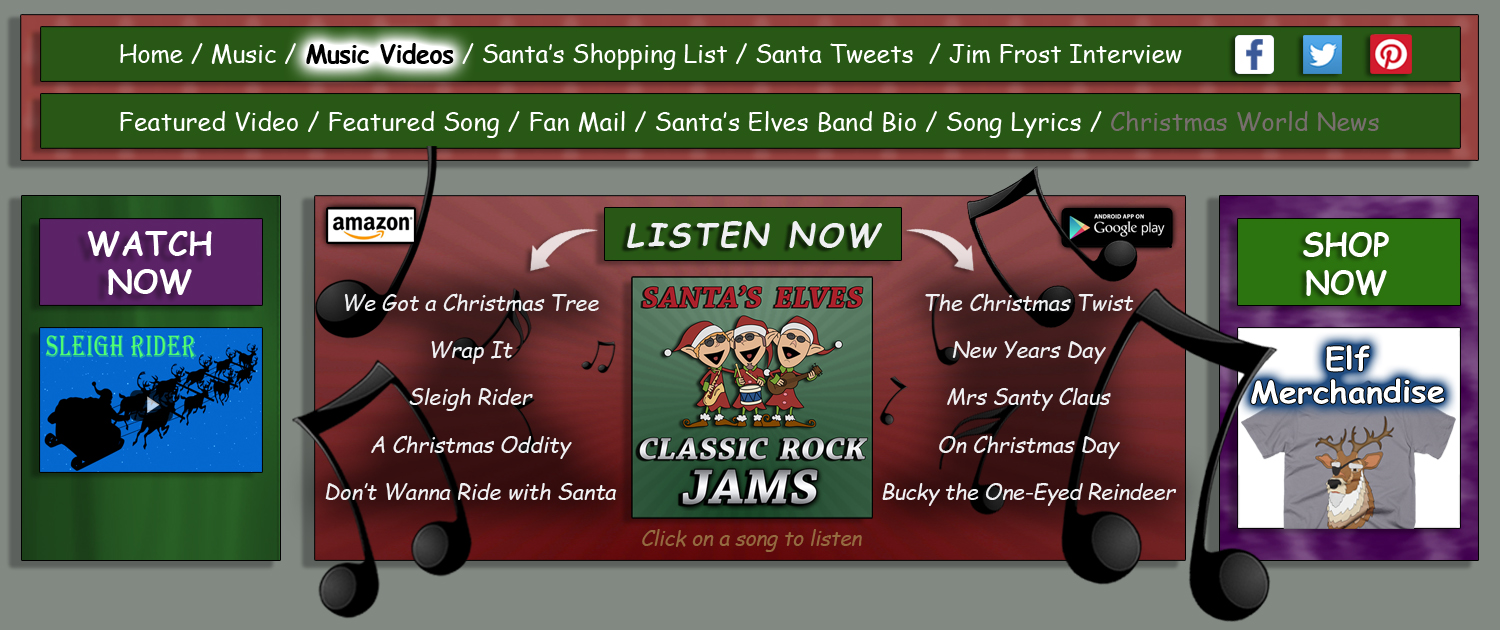 Sleigh Rider
Sleigh Rider is a funky, funny Christmas parody song with a classic Latin rock flavor and a groovy beat. You're sure to dig this cool musical fusion of soul and Santa. Take a little gift this holiday season.

© 2016 Ticklestone Productions, Inc. All Rights Reserved.
Santa's Elves Classic Rock Jams. Unique Christmas parodies and original Christmas music. Santa approved. Best Christmas gift ever!