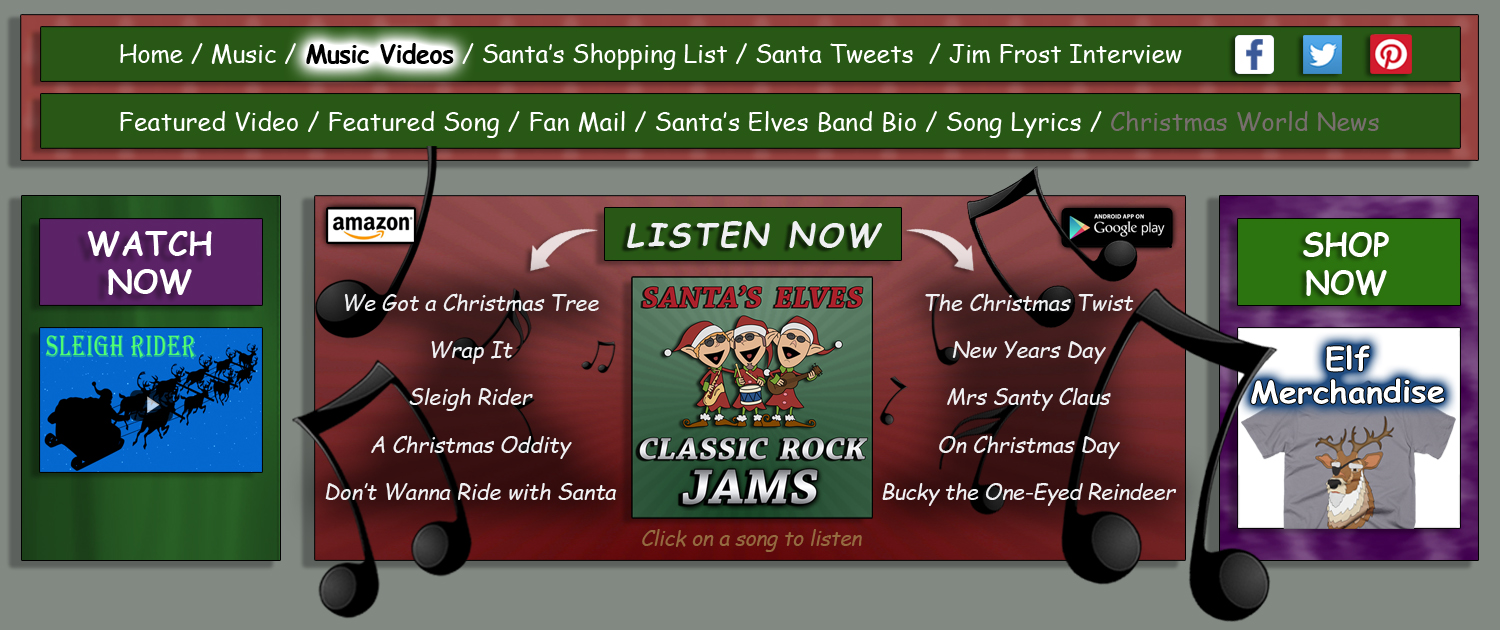 A Christmas Oddity
A Christmas Oddity is the musical tale of Santa's wild ride one Christmas Eve when the reindeer made a wrong turn at L.A. and they ended up on the moon. This holiday novelty parody tune has the lush sound of a 1970s rock anthem, the hip feel of a Woodstock performance, and will fill your heart with ho-ho-hope.

We Got a Christmas Tree
We Got a Christmas Tree is a soulful Christmas parody that will take you back to the 1970's. These Disco Divas really know how to spice up the holidays! Grab some popcorn to string and join them in song as they trim the tree and remind us why we all come together at this most wonderful time of year.

Wrap It
Buying presents is only half of the fun during the holidays, because every gift bought still needs to be lovingly wrapped and tied with a bow. So, why do we always wait to the last minute to get them wrapped? Don't panic! This tune will inspire you to get those scissors snapping and Wrap It!

Sleigh Rider
Sleigh Rider is a funky, funny Christmas parody song with a classic Latin rock flavor and a groovy beat. You're sure to dig this cool musical fusion of soul and Santa. Take a little gift this holiday season.

© 2016 Ticklestone Productions, Inc. All Rights Reserved.
Santa's Elves Classic Rock Jams. Unique Christmas parodies and original Christmas music. Santa approved. Best Christmas gift ever!