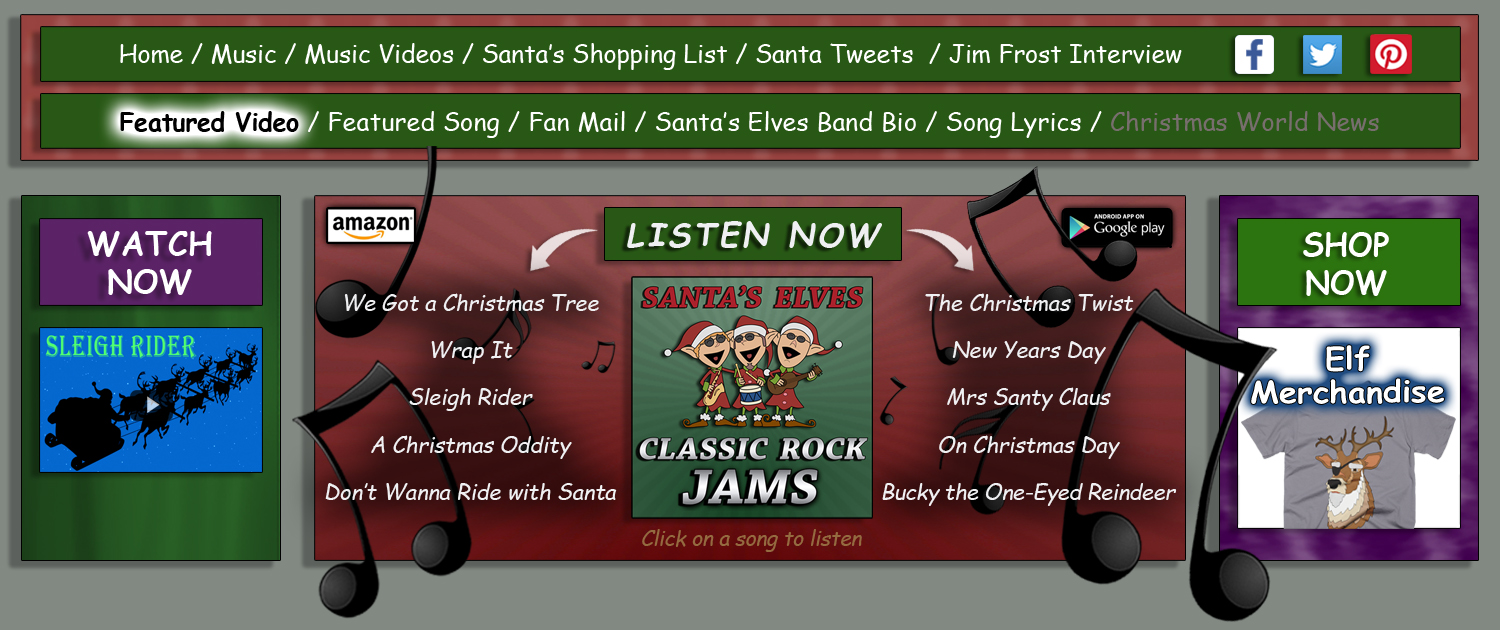 New Years Day by Santa's Elves

Mr Bean Nativity Scene

Go Tell it on the Mountain by Santa's Elves

Christmas fun with Pee Wee Herman and Magic Johnson

Come Together - directed by Wes Anderson and starring Adrien Brody

Animals of You Tube sing Up On the Housetop

Great Star Trek Holiday Song!

Happy Thanksgiving - Funny ad with Billy Crystal and Robert De Nero

Funny Thanksgiving Video

Turkey and Butter Thanksgiving 1956

Funny Christmas Pet Moments Compilation

Video Title: Ornaments
A computer animated short by Aaron James Erimez

© 2016 Ticklestone Productions, Inc. All Rights Reserved.
Santa's Elves Classic Rock Jams. Unique Christmas parodies and original Christmas music. Santa approved. Best Christmas gift ever!