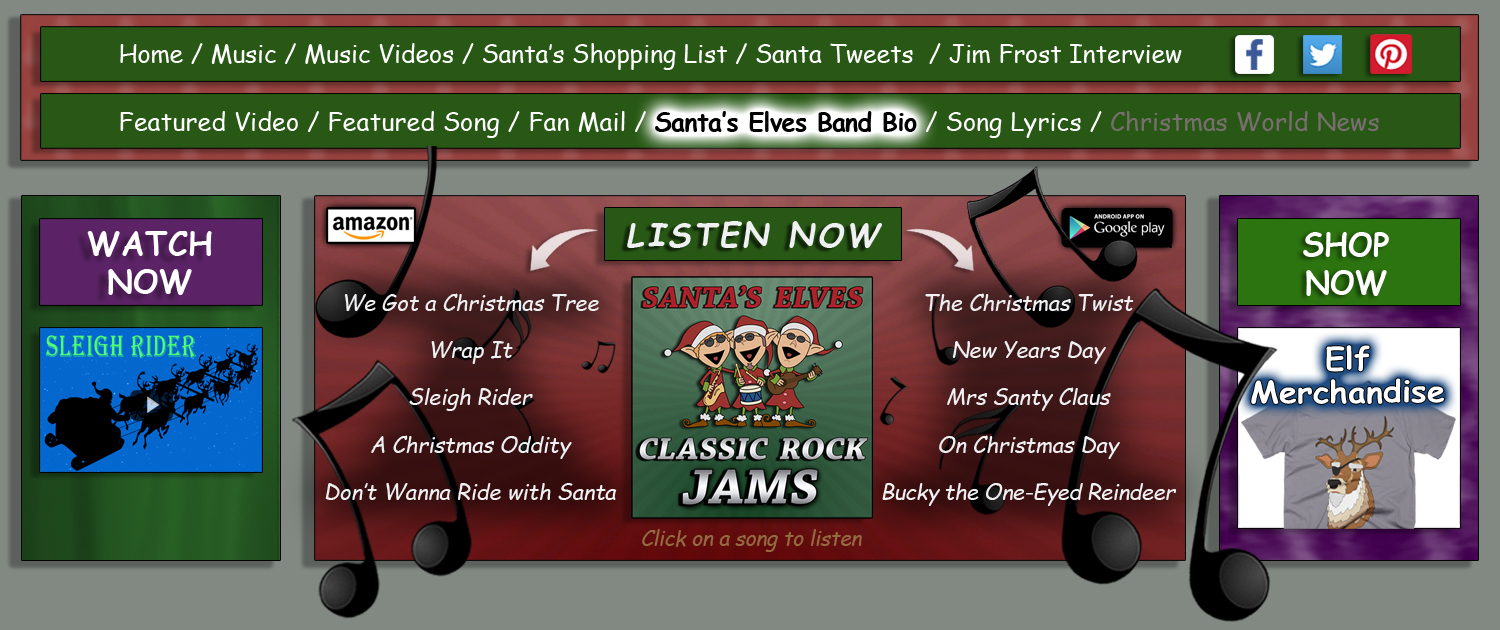 Santa's Elves Band Bio
This troupe of three musical elves met while working together in Santa's toy shop at the North Pole, but their musical careers would not have happened if it weren't for the magic of Santa Claus himself. Their musical career was launched one fateful night when a snowstorm left the toy shop with no electricity --- and more importantly, no radio! And as everyone knows, whenever elves gather for work or play, they just naturally want to have music. So Santa appointed three of his merriest elves to play and sing and keep the toy shop festive and cheerful. Elf Steve, Elf Kim, and Elf Ken improvised the jolliest set of Christmas music the North Pole had ever heard and the trio known as Santa's Elves was formed that very night and they have been making merry music together ever since. But it wasn't until they signed with manager Jim Frost that their musical careers really took off and they were able to spread musical cheer worldwide. Despite their recent success, Santa's Elves can still be heard playing music in Santa's Toy Shop on a regular basis.
© 2016 Ticklestone Productions, Inc. All Rights Reserved.
Santa's Elves Classic Rock Jams. Unique Christmas parodies and original Christmas music. Santa approved. Best Christmas gift ever!