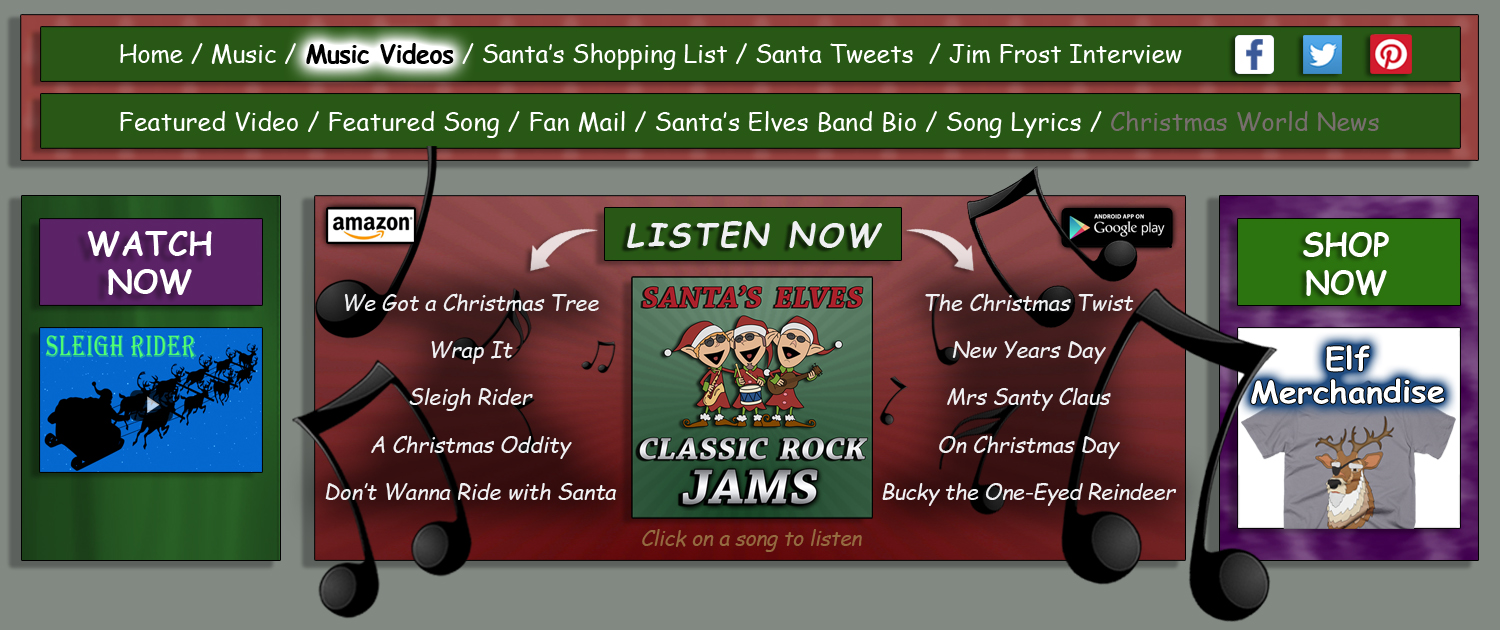 A Christmas Oddity
A Christmas Oddity is the musical tale of Santa's wild ride one Christmas Eve when the reindeer made a wrong turn at L.A. and they ended up on the moon. This holiday novelty parody tune has the lush sound of a 1970s rock anthem, the hip feel of a Woodstock performance, and will fill your heart with ho-ho-hope.

© 2016 Ticklestone Productions, Inc. All Rights Reserved.
Santa's Elves Classic Rock Jams. Unique Christmas parodies and original Christmas music. Santa approved. Best Christmas gift ever!